Each year, the Antelope Valley Branch provides three kinds of scholarships to Antelope Valley residents.
The number of scholarships, and the amount of each scholarship, depend on how much money is raised by the branch each year.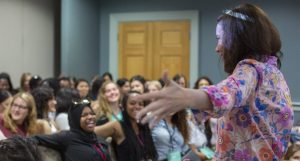 How can you strengthen your bond with AAUW after graduation?
Your opportunities are limitless at AAUW. More than 170,000 members and supporters are eager to help you continue your education or get into the workforce.
Stay connected and make a difference.
---